Wikitude & Lenovo Converge for Augmented Reality Cloud Platform
source: next reality news
By Tommy Palladino, 06/02/2017
Lenovo has partnered with Wikitude to develop a cloud-based platform for delivering industrial-focused augmented reality content, the companies announced at the Augmented World Expo today in Santa Clara, California.
The Augmented Human Cloud will combine Wikitude's image recognition and markerless tracking technology with remote video, workflow and content editing and authoring, and deep learning recognition applications from Lenovo New Vision (LNV), the AR-focused subsidiary of Lenovo.
The content will be compatible with LNV's forthcoming smartglasses, the New Glass C200, as well as other smart mobile devices.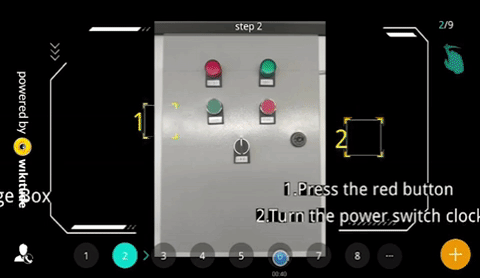 The Augmented Human Cloud leverages Wikitude's image recognition and markerless tracking with Lenovo's suite of AR applications. Image by Wikitude/YouTube
"Combining world-leading AR and AI technologies and leveraging the core competencies and market expertise of two proven innovators enables us to make a real difference in realizing our vision of Industry 4.0," said Martin Herdina, Wikitude CEO, in a blog post.
The Augmented Human Cloud takes aim at similar services offered by the likes of PTC, Scope AR, and Upskill, all of which enable companies to use augmented reality for remote support functions. By combining markerless tracking, image recognition, content editing, and video communication in one package, along with dedicated hardware, LNV and Wikitude offer an advantage for companies looking for a "single vendor" solution.

Lenovo applies Wikitude's markerless tracking capabilities to their augmented reality platform. Image via Wikitude
"Our collaboration with Wikitude, a global pioneer, and leader in the AR industry, allows us to bring total solutions like the Lenovo AH Cloud to market, disrupting traditional industries and bringing customers different, better solutions that add value to their business," said Bai Yuli, Lenovo VP and General Manager of Lenovo New Vision.
• Follow Next Reality on Facebook, Twitter, and YouTube
• Follow WonderHowTo on Facebook, Twitter, Pinterest, and Google+